Orthotics at Avise Chiropractic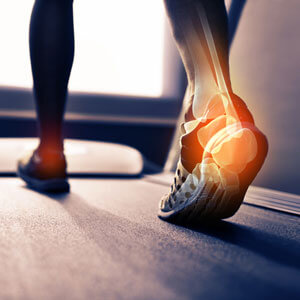 When you get home at the end of the day, do your feet ache?
After a run, do you feel like your body isn't getting the support it needs?
The solution might be easier than you think. At Avise Chiropractic, we provide custom-made orthotics that benefit people from all walks of life.
There are a few signs that you need orthotics, such as low back pain and knee pain. Anyone who participates in sports that are tough on their bodies, such as running, can also wear orthotics.
Foot Levelers Orthotics
We work with Foot Levelers and use their computerized scanning machine to take multiple images of your foot. These images are sent electronically to the Foot Levelers laboratory, where your orthotics are made to suit your specific needs.
Covered by Insurance
Most of the time, insurance will pay for a pair of orthotics every year. It can be a good idea to replace them regularly, as your feet can change. We will rescan your feet and make sure each new pair you get suits your needs.
If your insurance doesn't have orthotics coverage, you can pay out of pocket or use your HSA card.
Find Out More
Contact our team now to discuss the benefits of our care! We have same-day visits available if you'd like to meet with Dr. Avise right away.
CONTACT US

Orthotics in Auburn, Lakeland South, Sumner WA | (253) 939-8144